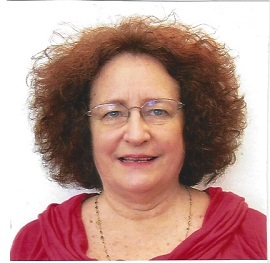 Ms. Jeanne-Marie Col
Board Vice-Chair
Ms. Jeanne-Marie Col is Associate Professor of Public Administration at John Jay College of Criminal Justice of the City University of New York where she is Academic Director of the Online Masters in Public Administration Inspector-General Program (OMPAIG), Coordinator of the Saturday Program, and Founder/Advisor for the specialization in International Inspection and Oversight.
She served as United Nations Senior Interregional Adviser in Governance and Public Administration from 1990-2003. At the UN, Jeanne-Marie worked on organization development, program evaluation, re-establishing governance in post-conflict countries, re-structuring government operations to support private sector development, civil service reform, management training, public policy analysis, human resources management, justice administration, parliamentary administration and emergency management. She worked in Africa, Asia, Eastern Europe, Latin America and the Middle East.
Previously Dr. Col served as professor at University of Illinois at Springfield, State University of New York at Albany, and Makerere University, Kampala, Uganda.
Dr. Col received her BA (cum laude) and MA from the University of California, Davis and her PhD from the University of South Carolina, Columbia. She carried out her studies with a National Science Foundation Fellowship.